Administrators begin with a monthly overview of the posted work.

Event schedules are created by adding various calls.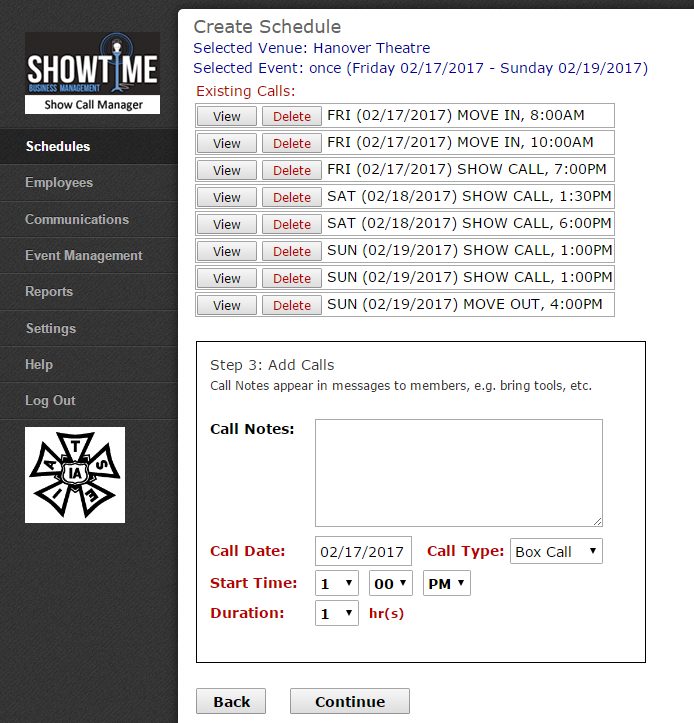 Each call is assigned various positions.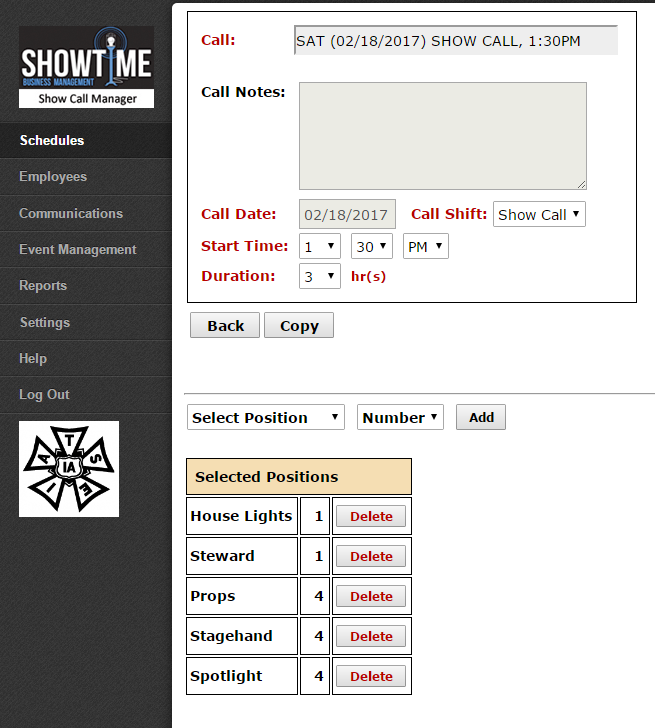 Various data items are maintained for each employee.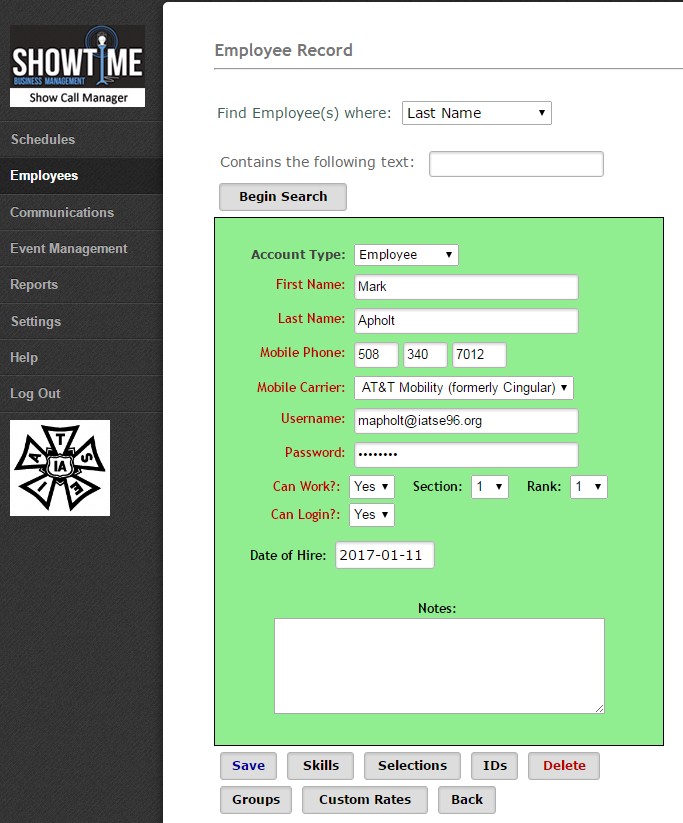 Call tracking and management. Throughout the weekly fulfillment; which calls do I need to focus on?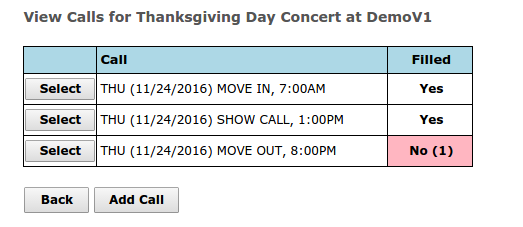 Event fulfillment uses builtin smart processes to help place the most qualified employee into the calls, assisting with priorities for placement and preventing scheduling overlap.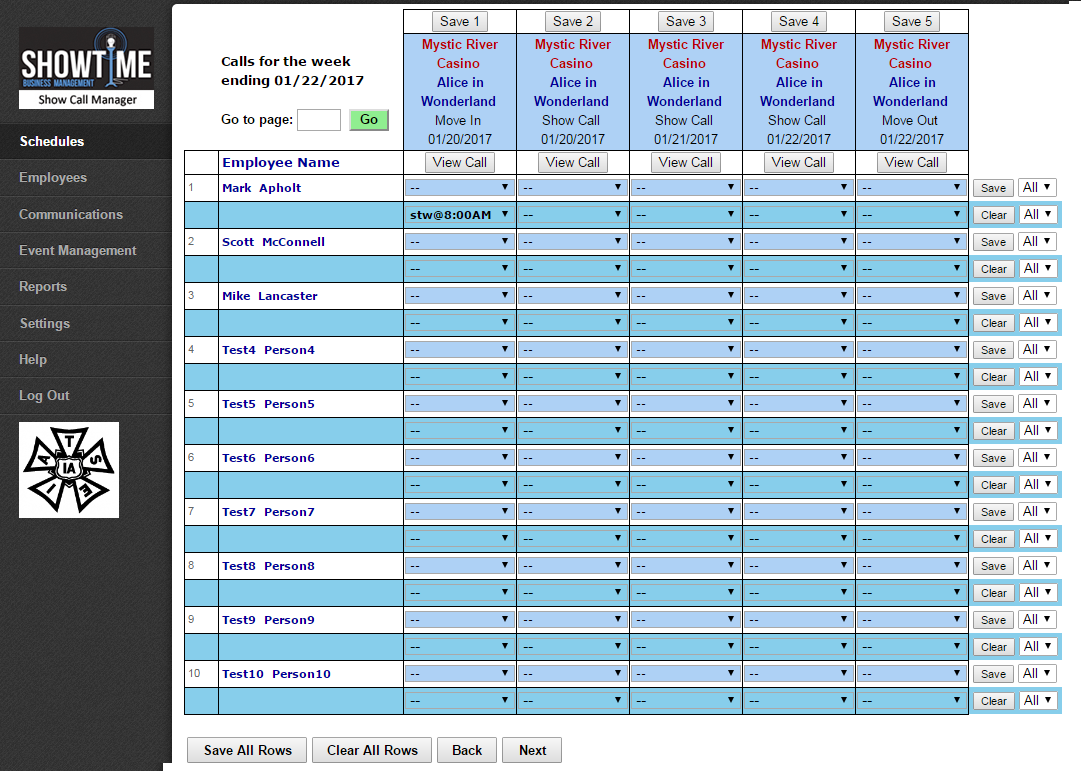 A variety of reports assist admins in gathering system data for various purposes, i.e. communicating scheduling information to the members in a transparent and accurate format.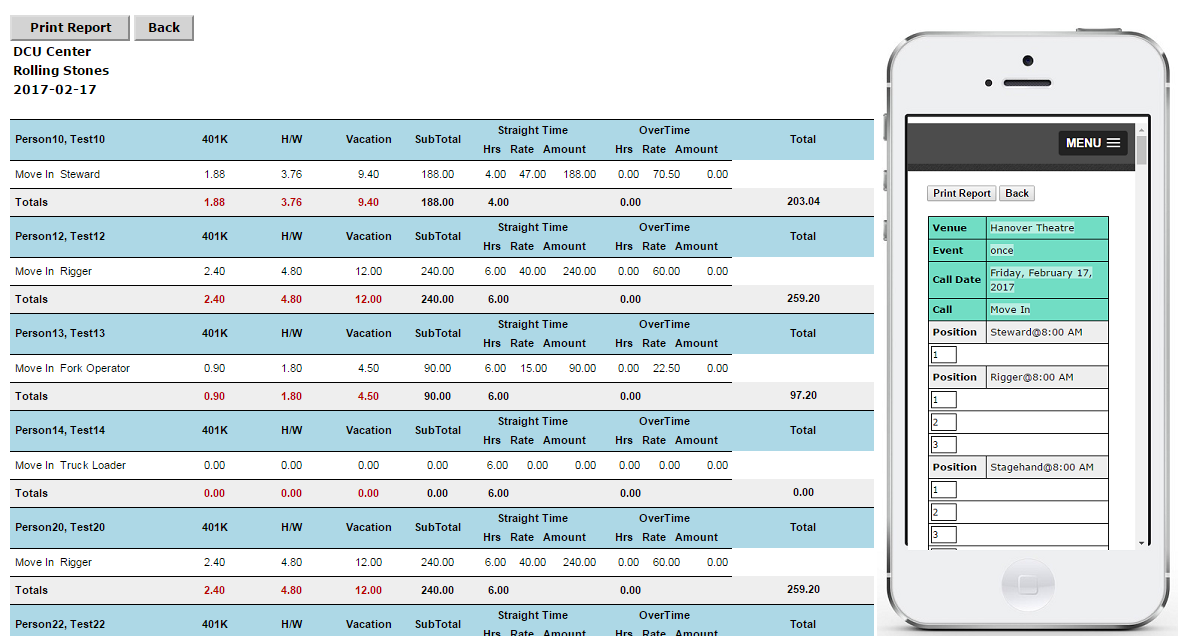 Custom settings help tailor the software to your environment